European I.K.O. Matsushima Summer Camp for 2019 was held in Narva, Estonia, from August 1 – 4.
Host of the Camp was Sensei Shamil Gusejnov, Estonian BC. Main instructors of the camp were president of the E.K.O. Matsushima Shihan Klaus Rex from Denmark and vice president Shihan Sergey Lukyanchikov from Ukraine.
Croatian branch represented by Sensei Vladimir Sekelj. On Camp participated branch chiefs and their members from Belgium, Denmark, Finland, Italy, Germany, Spain, Ukraine and host Estonia.
Guest instructors came from Russia, Shihan Vladimir Agapov and from USA, Shihan Jon Campbell.
Next E.K.O. Summer Camp will be held in Croatia in Topusko Spa Center from July 30 to August 3, 2020.
Photo: instructors, branch chiefs and other black belts on 12th European I.K.O. Matsushima Summer Camp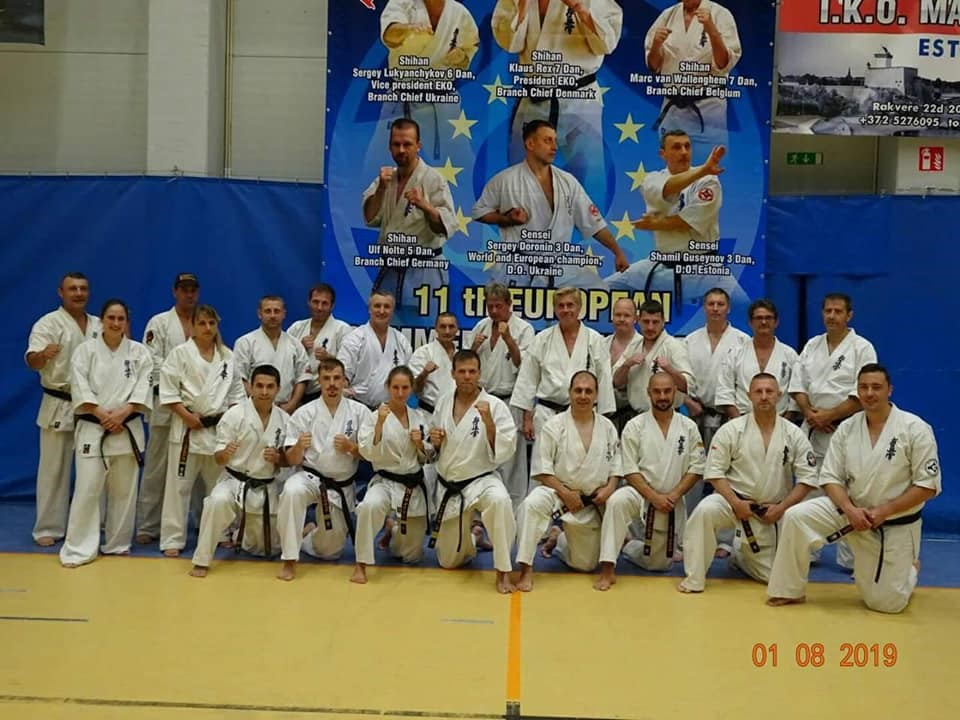 Photo album from this camp you may see on FB page: Karate Kyokushinkai Croatia.