This year's European I.K.O. Matsushima Summer Camp was held in Szczyrk, Poland, from August 3rd – 7th.
Event hosted by Sensei Robert Wyciszkiewicz, 4th Dan and Poland I.K.O. Matsushima branch.
Participants came from Denmark, Finland, Estonia, UK, Ukraine, Canada, USA, Chile, Spain, Serbia, Croatia, Austria and Poland..
Camp was led by president of the E.K.O. Matsushima Shihan Klaus Rex, 6th Dan from Denmark.
Other instructors were Shihans: Roman Szyrajew, 7th Dan, president of the north American's branch from Canada, Sergej Lukyanchikov Levitin, 6th Dan, vice president of the E.K.O. Matsushima from Ukraine, Gabriel Barluenga, 6th Dan from Spain, Roman Kucfir, 6. Dan form UK and Jonathan Campbell, 5th Dan, from USA.
Croatian I.K.O. Matsushima branch represented members of the clubs Domenica Sveta Nedelja and Fortis Samobor: Senseis Tomo Fabekovec, Ivica Brajdić, Sensei Vladimir Sekelj, Senpai Luka Sekelj, dominik Stanić, Sensei Ivica Stanić, Senpai Natko Skukan and Ana Skukan.
Here they are in company with Shihan Rex.
Last day of the camp Dan test was held. Senpai Luka Sekelj past Ni Dan test.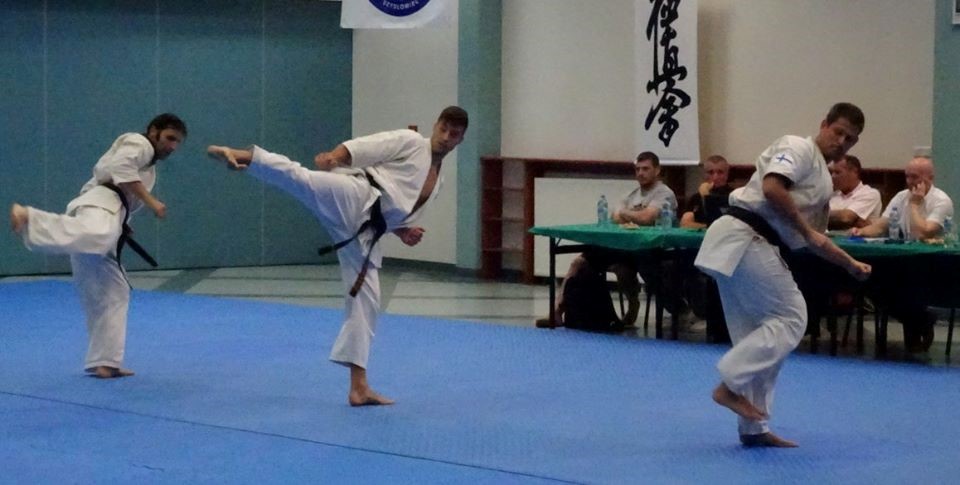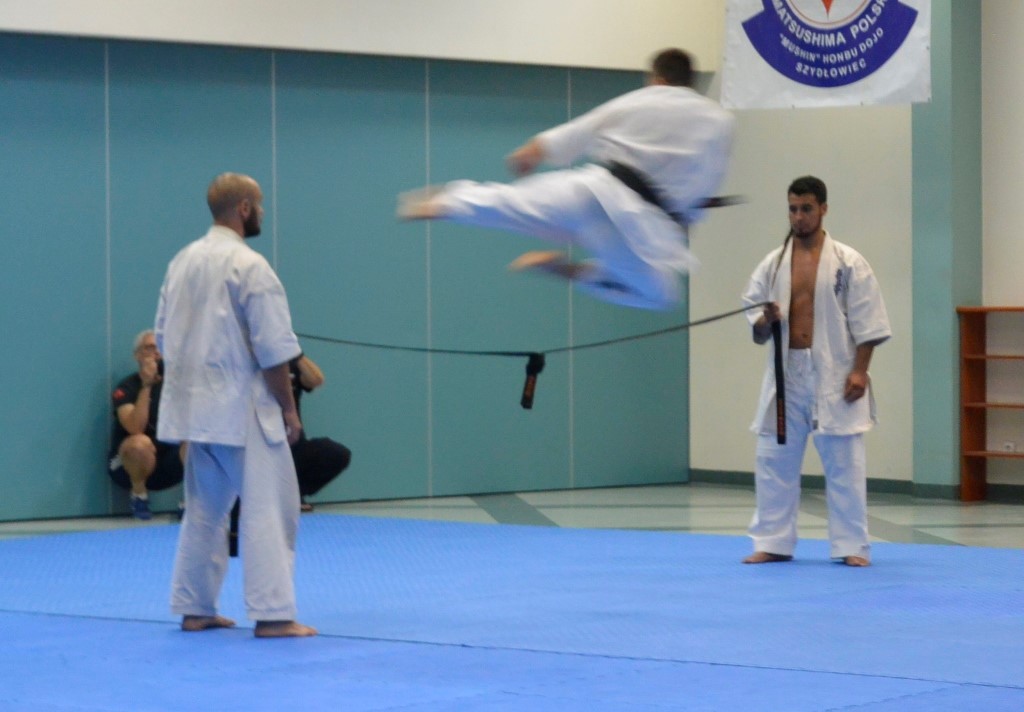 More photos you may see on our FB page: Karate Kyokushinkai Croatia.