This year's European I.K.O. Matsushima Summer Camp was held in Serbia on Bor Lake from July 28th to August 1st.
Event hosted by Sensei Vojkan Bižić and Serbian I.K.O. Matsushima branch.
Participants came from Finland, Denmark, UK, Ukraine, Macedonia, Croatia, Spain and Serbia.
Camp was led by Shihan Klaus Rex, 6th Dan from Denmark, President of the EKO Matsushima.
Other instructors were Shihans: Sergej Lukyanchikov Levitin, 6th Dan, Vicepresident of the E.K.O. Matsushima and Dmytro Volynets, 5th Dan from Ukraine, Gabriel Barluenga, 6th Dan from Spain, Henric Rosager, 6th Dan and Erik Sigvaldason, 5th dan from Denmark and Roman Kucfir, 6. Dan form UK.
Croatian I.K.O. Matsuhsima branch represented Senseis Tomo Fabekovec, Vladimir Sekelj and Ivica Stanić, Senpai Luka Sekelj, Ivica brajdić and Tin Janko Stanić.
Photo: Tin Janko Stanić, Shihan Henrik Rosager, Senpai Luka Sekelj, Sensei Vladimir Sekelj, Shihan Klaus Rex, Shihan Sergej Lukyanchikov Levitin, Shihan Roman Kucfir, Sensei Tomo Fabekovec and Ivica Brajdić
Photo: detail from training (Senseis Tomo Fabekovec and Vladimir Sekelj)
Photo: our team in Bor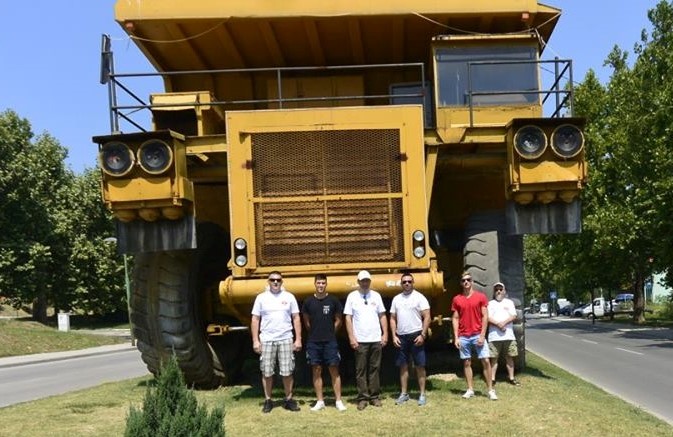 More photos on our FB profile: Karate Kyokushinkai Croatia