Members of the IKO Matsushima Kyokushinkaikan Croatia, Sensei Tomo Fabekovec, Sensei Vladimir Sekelj and Ivica Brajdić, participated on the seminar in Belgrade, Serbia, on May 25-28, 2018.
Seminar led Shihan Sergey Lukyanchikov, 6th Dan, from Ukraine, vice president of the European I.K.O. Matsushima organization.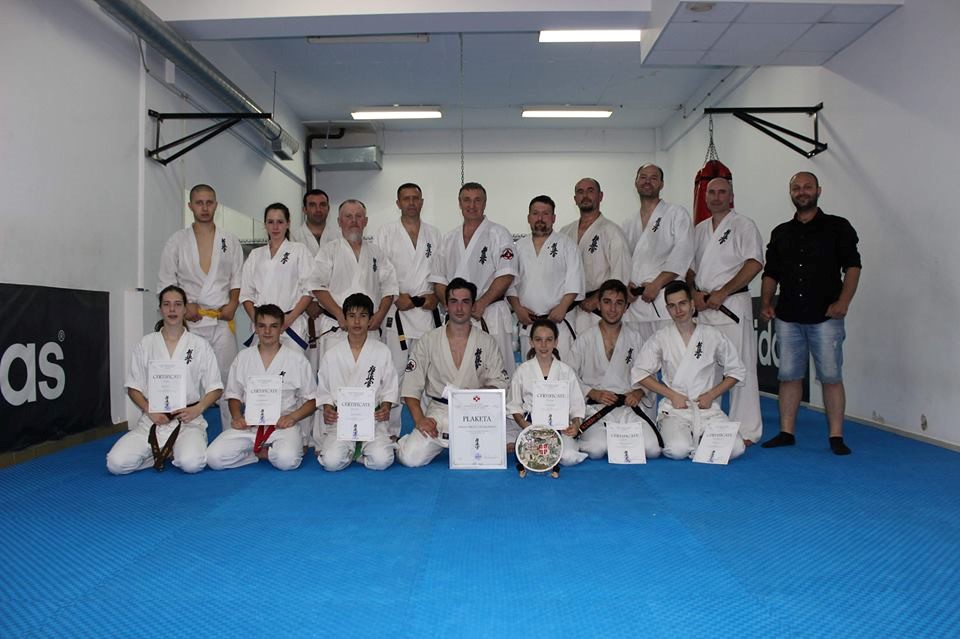 Host of this event was Sensei Vojkan Bižić, Serbian Branch Chief of I.K.O. Matsushima.
Senpai Kosta Nestorov Ivelić, Dojo Operator for Macedonian Branch in I.K.O. Matsushima organization also participated on this seminar.