Summer term of Adults Kyu Exam this year was held on May 30th in Honbu dojo of the I.K.O. Matsushima Kyokushinkaikan Croatia in the city of Samobor.
After the motor skill test, Kihon, Kata and full contact fights, adult's Kyu passed:
for the 2nd Kyu – Ivica Brajdić (Domenica), Tina Horkić, Ana Skukan and Tomislav Božić (Fortis);
for the 3rd Kyu – Bruno Stojanović (Domenica);
for the 6th Kyu – Mateo Raič (Domenica).
As a part of the Adult's Kyu Exam, Children's Kyu Exam was held:
for the 4th Children's kyu passed Alen and Mateo Ćosić (Domenica);
for the 6th Children's kyu passed Dominik Stanić (Fortis).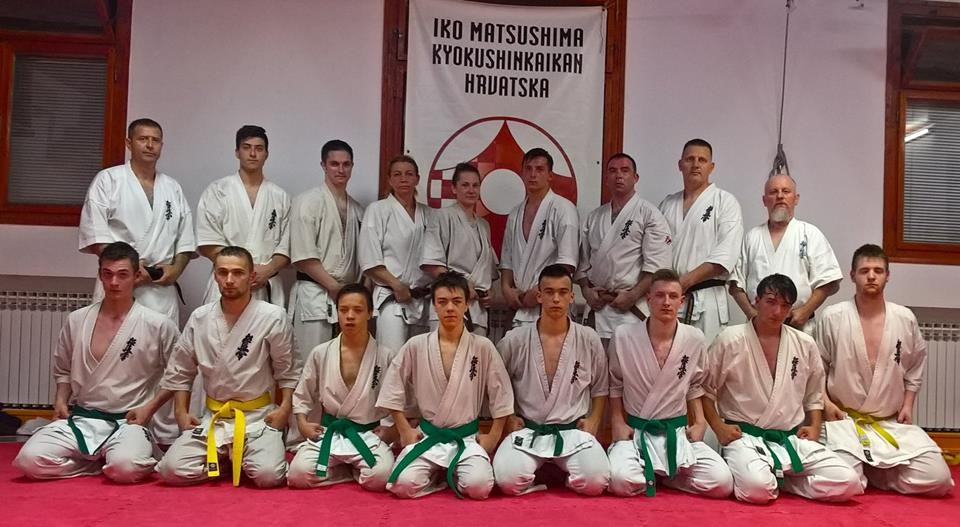 Congratulations to everyone on well-deserved belts. Many thanks to the other members who helped them in it.
More photos see on our FB page: Karate Kyokushinkai Croatia