Tournament was held by Ukrainian Kyokushin Karate Association, Shihan Sergej Lukyanchikov branch and his team of Sensei Evgeniy Zapara and Sensei Sergej Doronin.
Especially guest on the tournament was Shihan Klaus Rex, president of the European I.K.O. Matsushima Organization and Danish branch chief.
Except of Ukrainian competitors, on tournament also were competitors from Austria, Belarus, Estonia, Israel, Poland and Croatia.
In front of Croatian Kyokushinkai Association and our I.K.O. Matsushima branch, on the tournament participated Alen Ćosić, Mateo Ćosić and Bruno Stojanović from club Domenica Sveta Nedelja.
Photo: Alen, Mateo and Bruno in front of Sensei Vladimir Sekelj, Shihan Lukyanchikov and Sensei Tomo Fabekovec after the Ukrainian Open 2019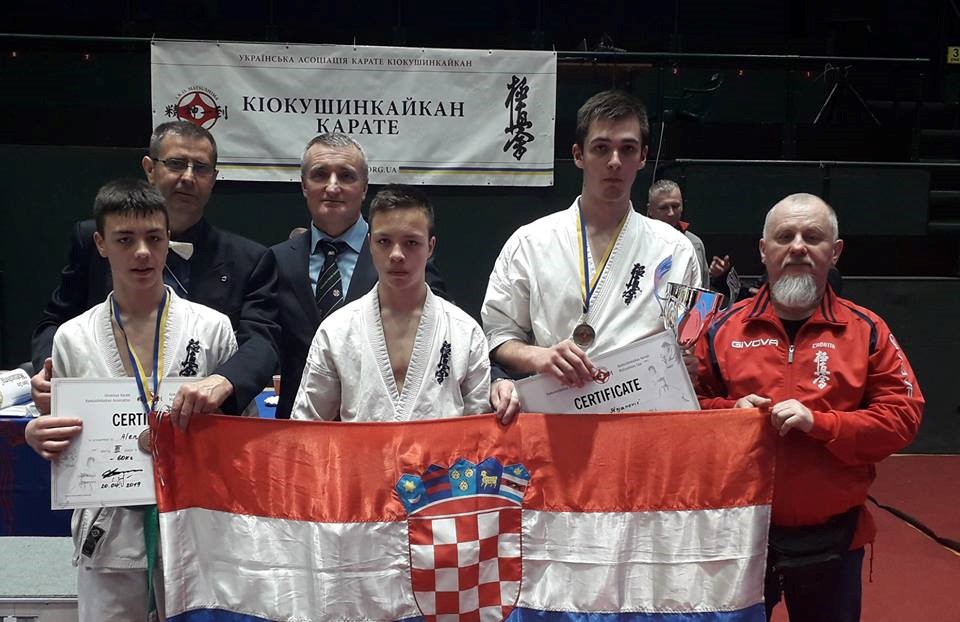 Photo: Alen – 3rd place in category of cadets +50 kg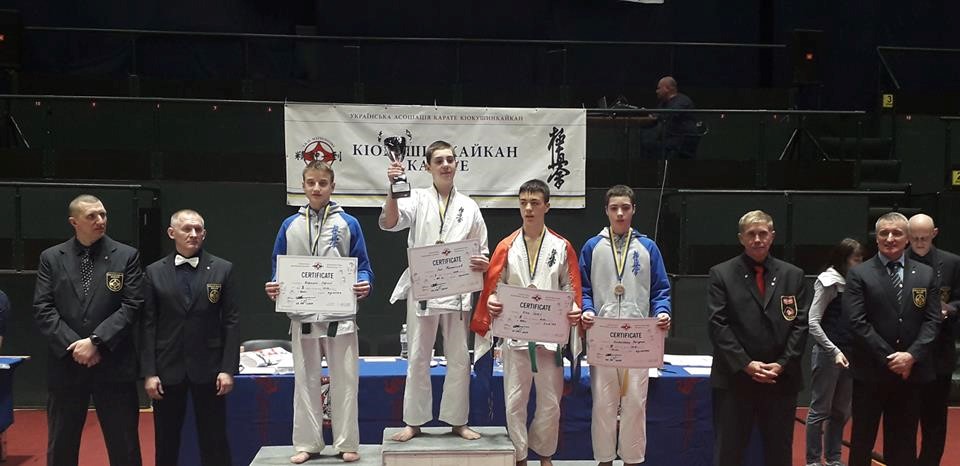 Photo: Bruno – 2nd place in category of junior +75 kg
Photo: our team in company of Shihan Klaus Rex after the Ukrainian Open 2019
Photo album you can find on our FB profile: Karate Kyokushinkai Croatia.