Spring term of Kyu Exam for the clubs Domenica Sveta Nedelja and Fortis Samobor for 2019 was held on the central training of the I.K.O. Matsushima Kyokushinkaikan Croatia on March 30 in Sport Hall of the Elementary School Sveta Nedelja in the city of Sveta Nedelja.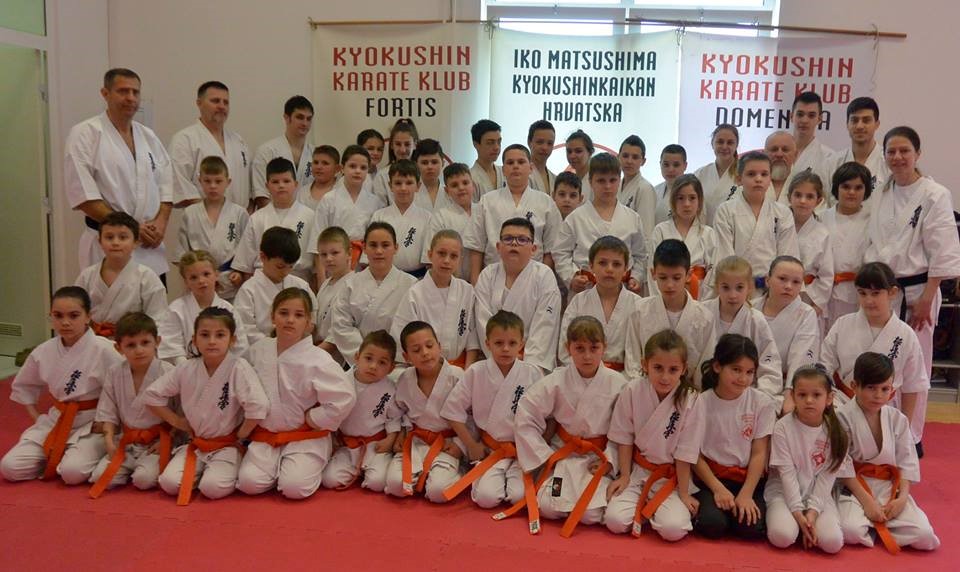 First part of the exam was held from 10 to 11:30 AM for the candidates for the 10th and 9th Kyu.
From 11.30 to 13:30 was held exam for candidates from 8th Kyu and up.
Children's 10th Kyu passed: Vito Andrijata, Lukas Blažević, Marko Kozić, Ciara Šćević, Lana Bašić, Gabriela Žiljak, Nika Vidak, Anabela Vidak, Nia Mikša, Lukas Ladović and Luka Bilanović (Domenica), Marija Horvatinčić, Tea Franja, Dora Franja, Dorijan Matasić, Mihael Marić, Eugen Hvizdak and Leo Belak (Fortis).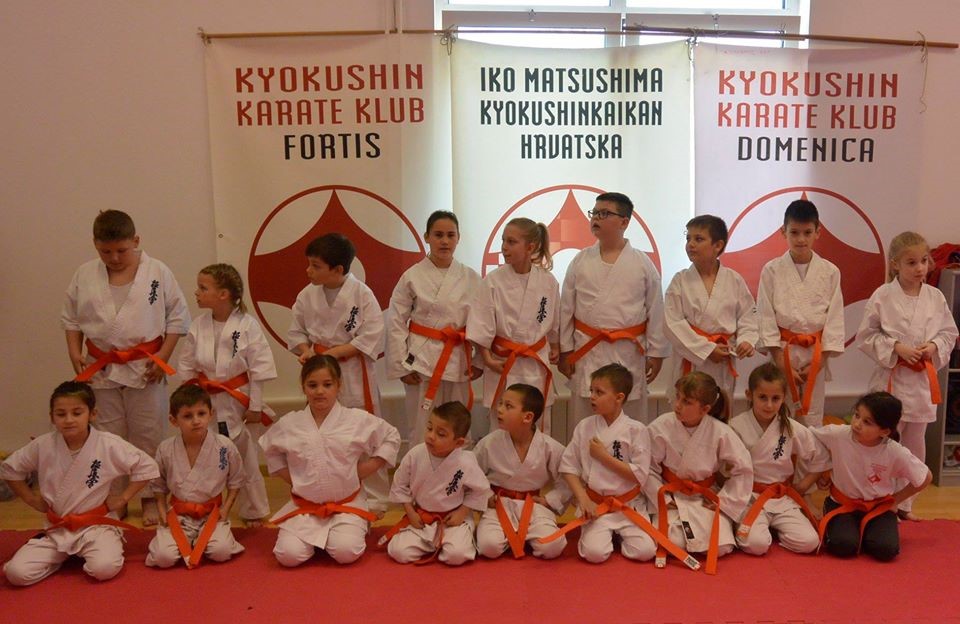 Children's 9th Kyu passed: Karla Šeget, Donat Golubić and Ema Čuček (Domenica).
Children's 8th Kyu passed: Julijana Golubić, Leon Ratković and Matija Jelić (Domenica).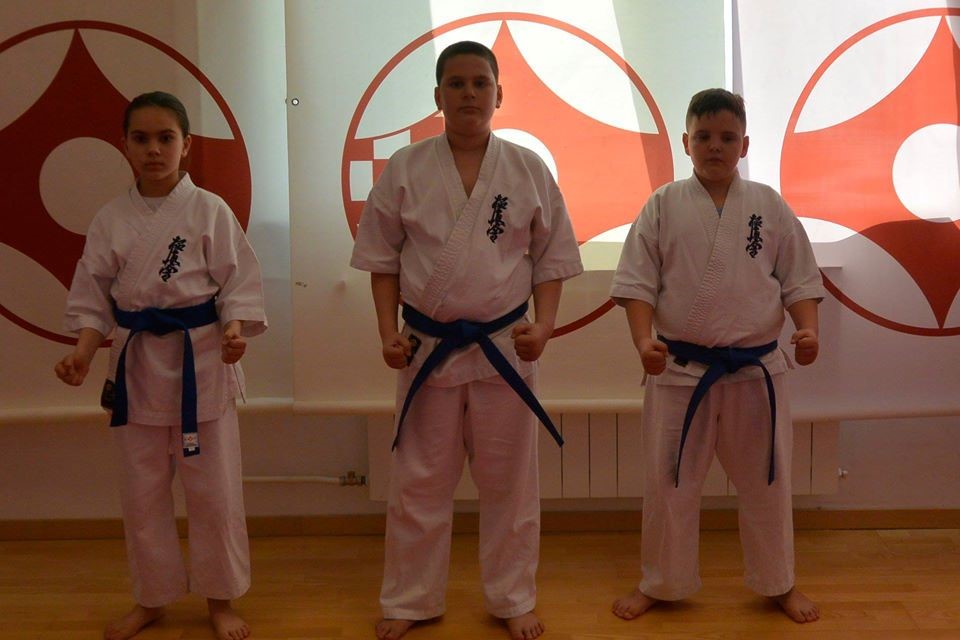 Children's 7th Kyu passed: Luka Kucan, Ivan Radoš and Jagor Narandžić Radović (Domenica).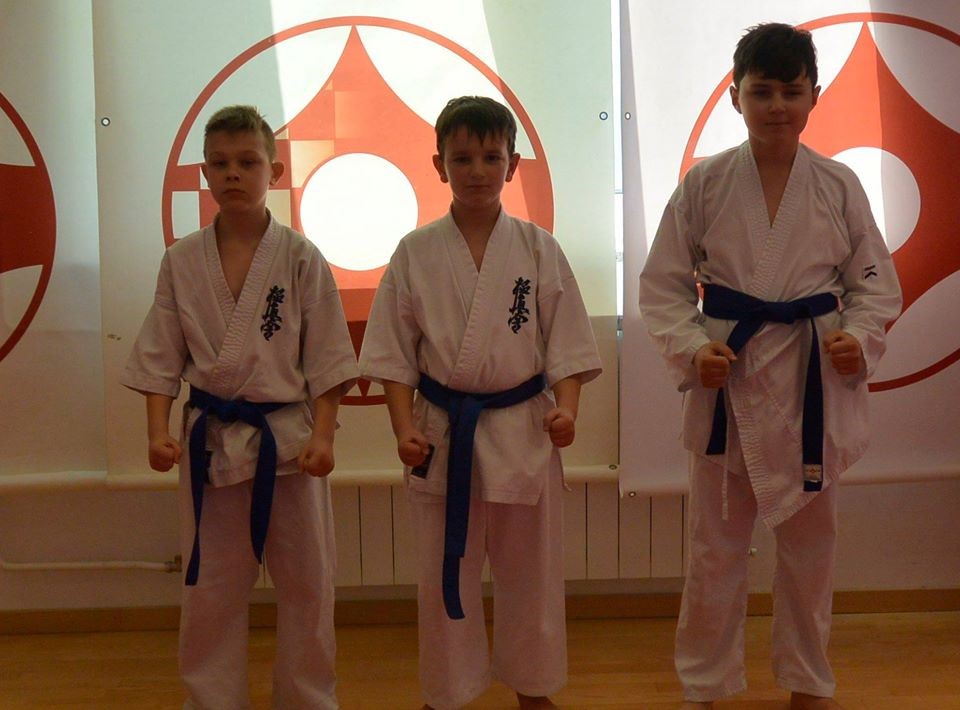 Children's 6th Kyu passed: Viktoria Klemenčić and Sara Vidak (Domenica), children's 5th Kyu passed Dorian Belančić (Fortis) and Tihana Jagodić (Fortis) passed adult's 10th Kyu.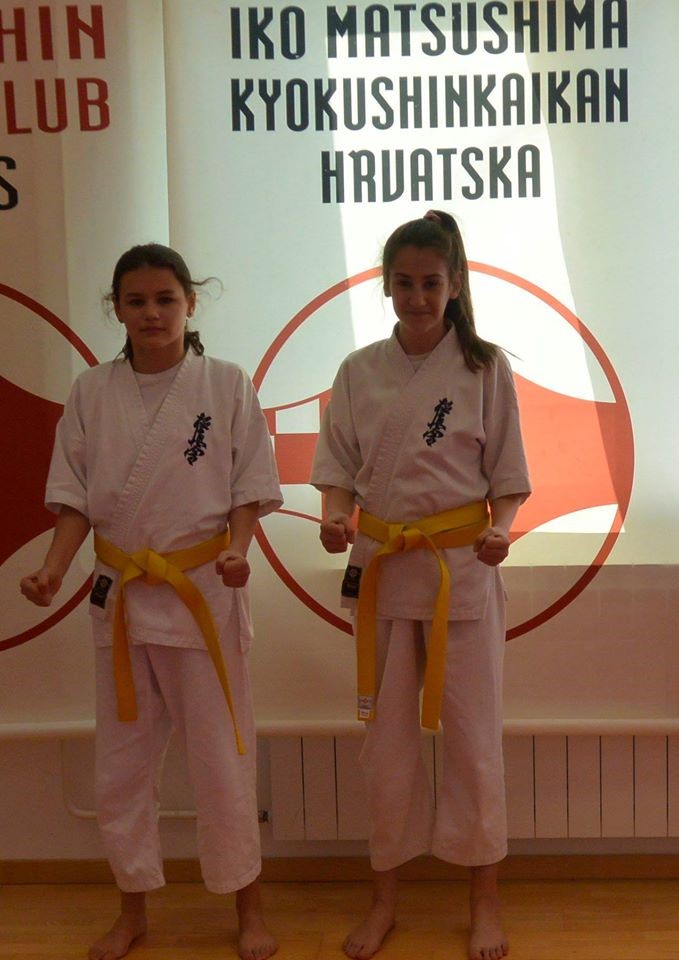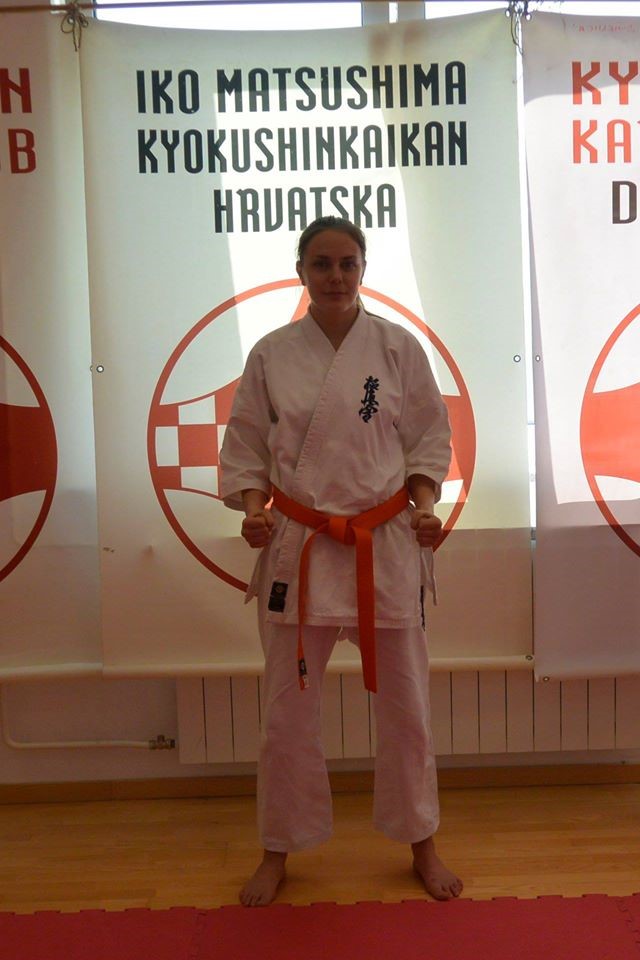 Congratulations to all and many thanks to others who helped them in it!
More photos see on our FB page Karate Kyokushinkai Croatia.