This year's European I.K.O. Matsushima Summer Camp was held in Bad Hersfeld, Germany, from August 2 – 5, 2018.
Croatian I.K.O. Matsushima branch represented members of the clubs Domenica Sveta Nedelja and Fortis Samobor: Sensei Tomo Fabekovec, Sensei Vladimir Sekelj, Senpai Luka Sekelj, Tina Horkić and Ana Skukan.
Camp was led by president of the E.K.O. Matsushima Shihan Klaus Rex, 6th Dan from Denmark.
Special guest instructor on the camp was Hanshi John Taylor, 9th Dan, vice president of the I.K.O. Matsushima from Australia.
Photo: our team in company of the instructors of the Camp.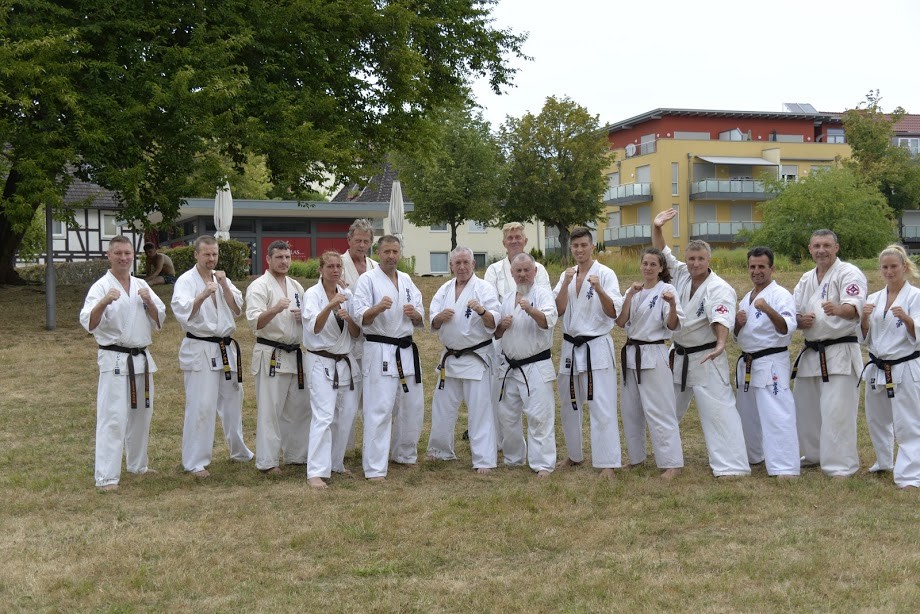 Participants came from Finland, Estonia, Denmark, Ukraine, Georgia, Hungary, Belgium, Austria, Italy, Croatia, Australia, USA and Germany.
Photo: participates of the Camp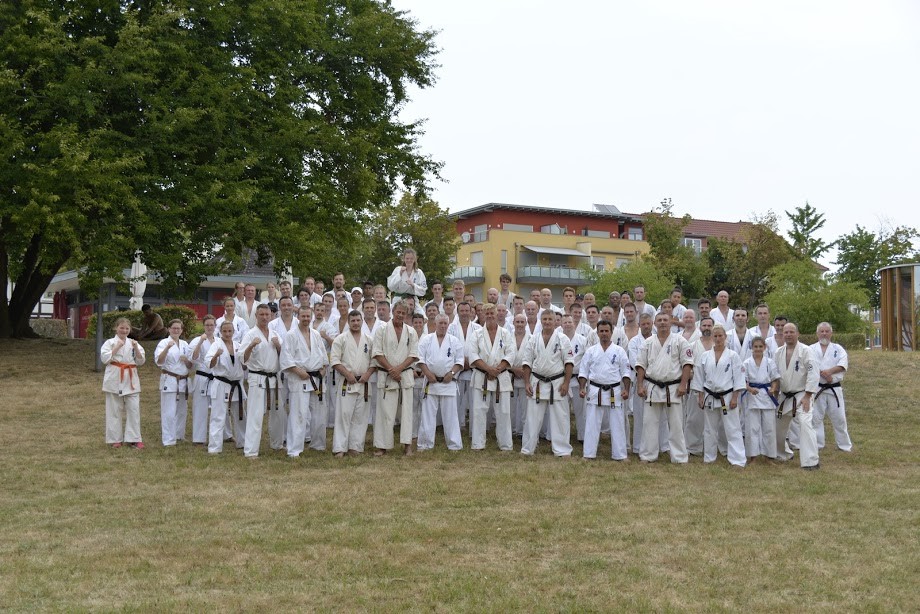 Photos: a few details with our members on the trainings
Photo: Sayonara party
More photos you may see on our FB page: Karate Kyokushinkai Croatia