Spring term of Children's Kyu Exam for the clubs Domenica Sveta Nedelja and Fortis Samobor this year was held on the central training of the I.K.O. Matsushima Kyokushinkaikan Croatia on March 17, 2018 in Sport Hall of the Elementary School Sveta Nedelja in the city of Sveta Nedelja.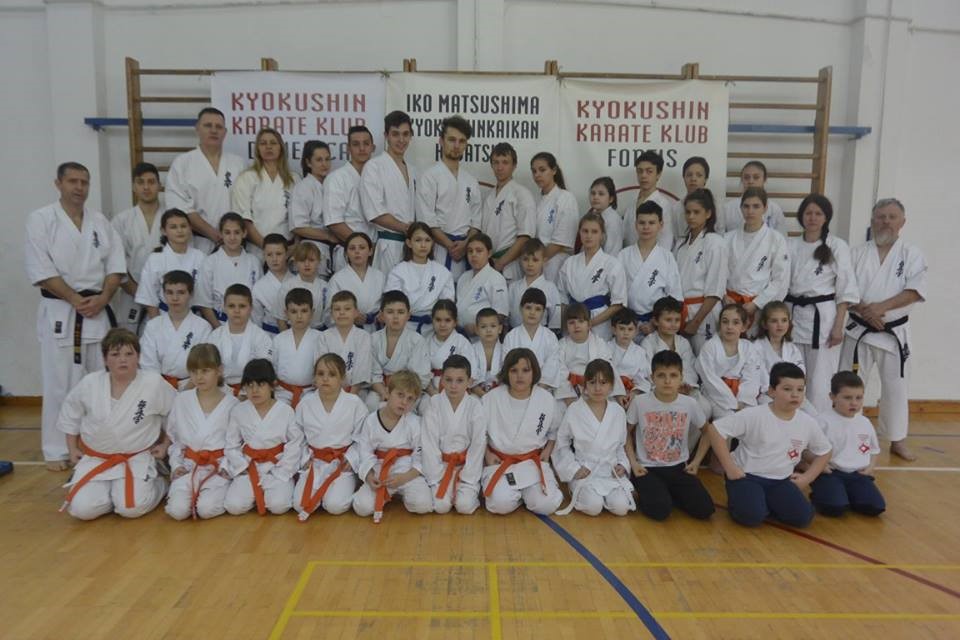 Children's 10th Kyu passed: Iva Škvarić, Lukas Štulec, Tea Škvarić, Marko Škvarić and Rea Jakopec (Fortis), Karla Šeget, Donat Golubić, Patrik Katić, Karla Mandekić and Matija Mandekić (Domenica)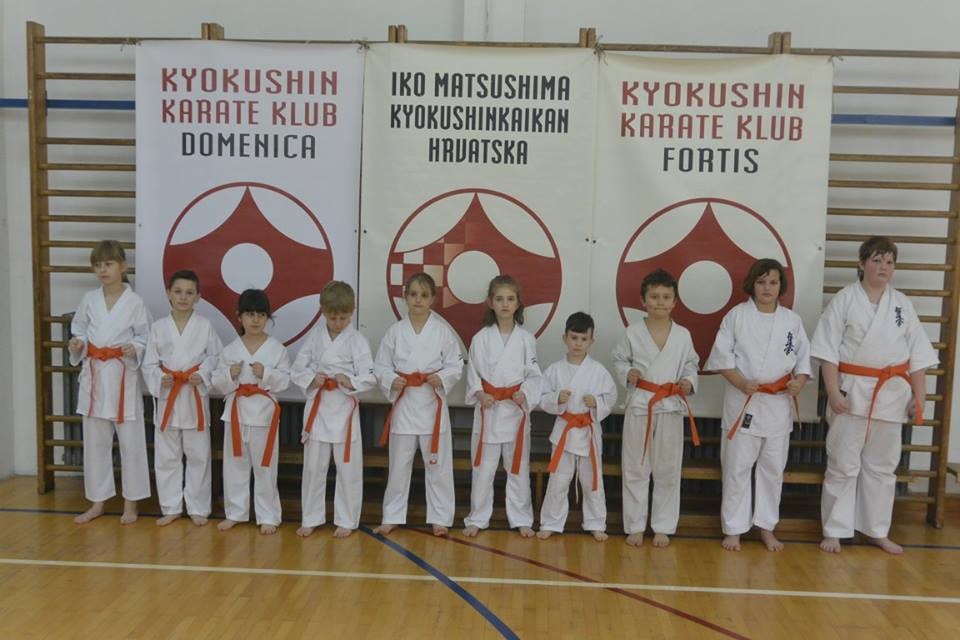 Children's 9th Kyu passed: Julijana Golubić (Domenica) and David Modrić (Fortis)
Children's 8th Kyu passed: Barbara Kranjčec and Luka Kucan (Domenica), Petra Bobanac (Fortis), Jagor Narandžić Radović, Ivan Radoš and Paula Kunović (Domenica)
Children's 7th Kyu passed: Elena Lisec (Fortis), Viktoria Klemenčić and Sara Vidak  (Domenica) and David Lisec (Fortis)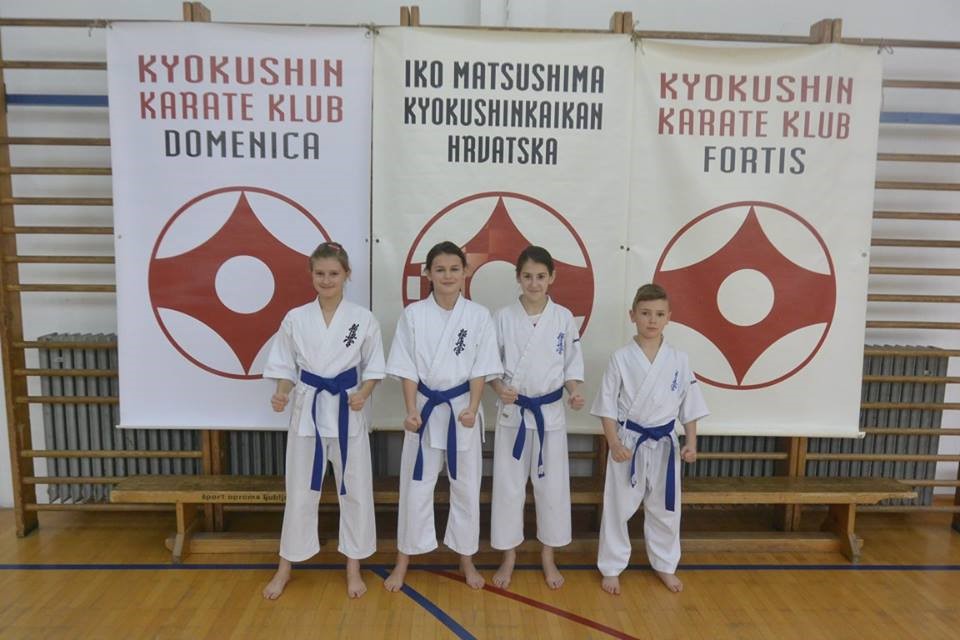 Children's 6th Kyu passed: Lara Čerkez (Fortis) and Lana Brajdić (Domenica) after motor skill test, Kihon, Kata and 6 semi contact fights.
Congratulations to all. More photos see on our FB page Karate Kyokushinkai Croatia.
OSU!