Winter term of Children's Kyu Exam this year was held on Dec. 17 in Sveta Nedelja.
Children's 10th Kyu pass: Toni Đuzel. Tino Đuzel, Stjepan Delibos, Anto Bajić (Domenica), Filip Vlahović, Viktoria Štefović, Petra Bobinac and Anna Vrančić (Fortis).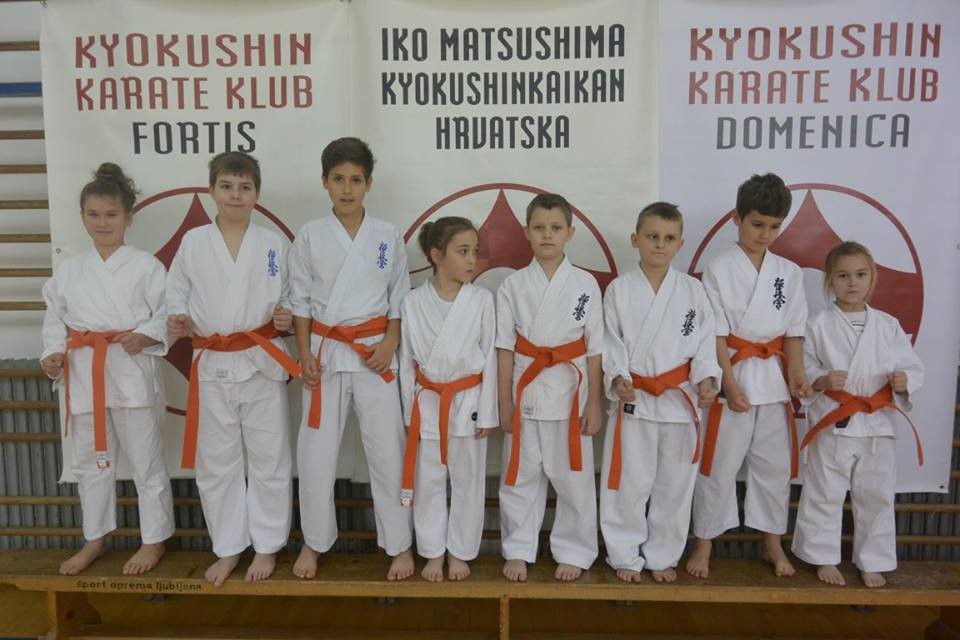 Children's 9th Kyu pass: Viktoria Klemenčić, Sara Vidak, Sergej Balešević, Sara Jelkovac, Kala Jurak, Vito Krulc, Jerko Jalšovec, Rea Jarnjević, Ema Košarač, Petar Šantić, Sara Kuzmić, Filip Kedmenec (Domenica), Filip Čerkez, Vito Lisec Ložnjak, Leonard Oblak, Luka Žitković, Ivan Tomljanović, Danijel Dumić, David Lisec, Elena Lisec, Elena Vrančić and Lucija Borovec Kerman (Fortis).
Children's 8th Kyu pass: Lana Brajdić (Domenica), Lana Grahovac and Lara Čerkez (Fortis).
Children's 6th Kyu pass: Mia Čakanić (Domenica), Tea Pavlović and Toni Pavlović (Fortis) after motor skill test, Kihon, Kata and 6 semi contact fights.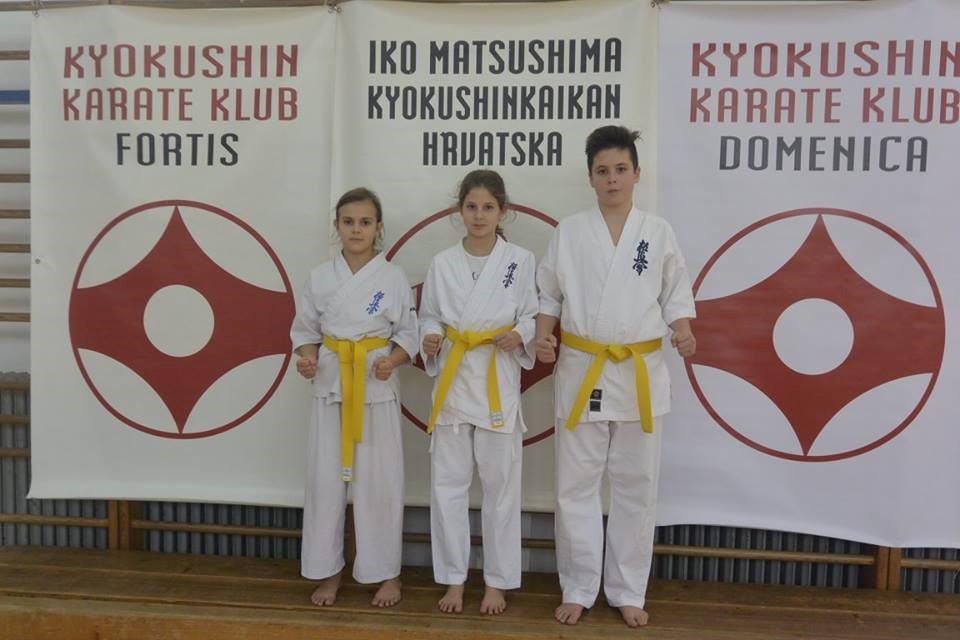 Congratulation to all!
More photos see on our FB page Karate Kyokushinkai Croatia.