Children's Kyu Exam for the clubs Domenica Sveta Nedelja and Fortis Samobor in winter term of 2019 was held on Dec. 7 in Sport Hall of Vladimir Deščak Elementary School in Novaki, city of Sveta Nedelja.
First part of the exam held from 10 to 11:30 AM and for the children's 9th Kyu passed: Lucija Barać (Domenica), Marija Horvatinčić, Tea Franja, Eugen Hvizdak (Fortis), Mihael Maceković, Kiara Blagojević (Domenica), Marta Palijaš (Fortis) and Ciara Šćević (Domenica).
Second part of the exam held from 11:30 to 13:30 AM were children's 7th Kyu are passed Filip Vlahović (Fortis), Julijana Golubić and Niko Stojanović (Domenica) while for the children's 8th passed: Donat Golubić, Timon Narandžić Radović, Lukas Jurak, Patrik Katić, Karla Šeget and Laura Bućan (Domenica).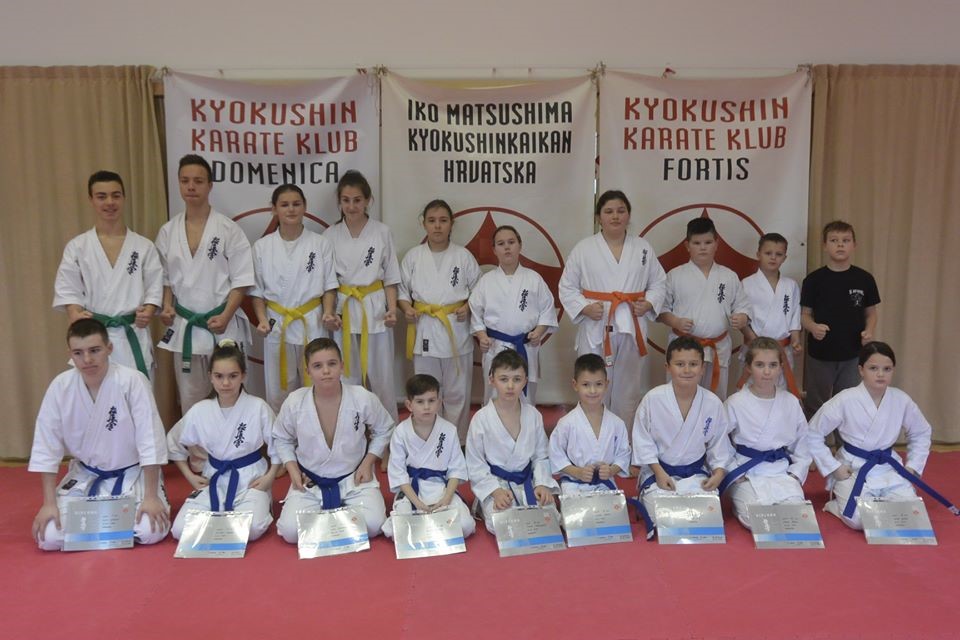 Congratulation to all and many thanks to others who helped them in that!
More photos see on our FB page: Karate Kyokushinkai Croatia